It's been a minute, but they released the IRONMAN Tulsa 2020 bike course a few weeks ago.
Let's discuss!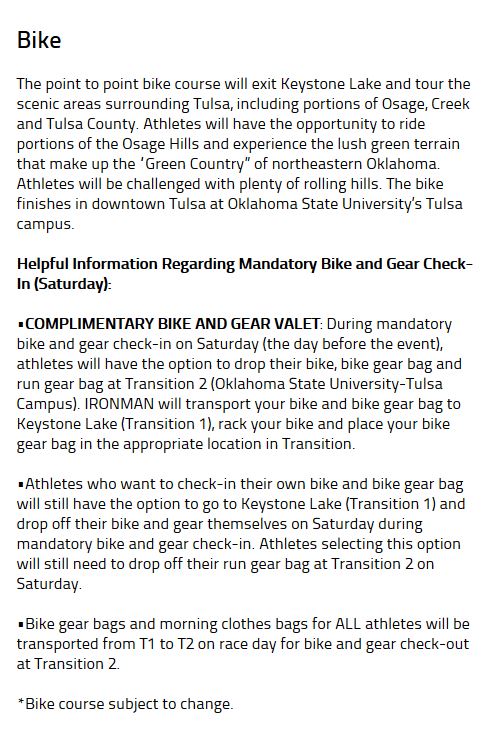 What's my thoughts?
5100 feet of gain over 112 miles, this ain't no picnic ride through the countryside…
There's 3 significant climbs, some tough spots and you finish off with 2 climbs that sandwich an uphill long ride.  Be ready for some work.
WORK THE HILL REPEATS!  Build some bike strength.
At least it's a point to point, so you won't get bored.
It's Oklahoma… you will get some wind.  How much is the question.
Make sure you are good with headwind, tailwind and cross winds – especially if you are going to consider deep aero wheels for racing.
It could be hot… it's the south.  They have HEAT and HUMIDITY and it could pop up out of nowhere.
Be heat adapted, especially since a lot of work for this race will happen over the winter months.
Know your sweat rates and be practicing hitting hydration in training.
Invest in a smart trainer.  It will allow you to do the right work over the winter indoors.
You better be getting ready NOW!  The off season started a minute ago… especially if you want to get some bike strength built up for the hills.
Hit the ground running Jan 2020 with race specific training.  This isn't a course to be sleeping on.