Hey all!  If you haven't heard I'm hanging in beautiful Southern California for the 2019 Team Zoot Tri camp hosted by Olympian an IMWC winner Michellie Jone.
It worked out in conjunction with a work trip and the family life, so I thought I'd give it a whirl for my first true triathlon camp experience.  Get some experience as an athlete while also watching a high performing coach run a camp, see if I'm missing anything that might be useful in my coaching biz as well!
I flew in the morning of half day 1-ish… not sure what exactly to call it since the main activity was a run from Zoot HQ at 4pm.  But, that gave me time to get in, get the car, pick up my bike from FedEx from BikeFlights.com and attempt to put it together… luckily I realized I had a bracket issue on my QR and would need to get some epoxy that night to let it set overnight to ride the next day.  Whew!  Only mishap thus far. But, I did find a suitable replacement if needed…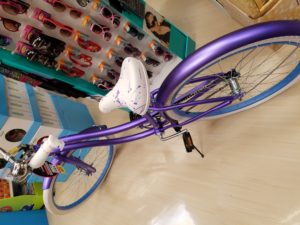 Day 1 AM
The weather has been AWESOME!  No polar vortex's, no pressure bombs or whatever went over Denver yesterday with 10 inches of snow… 50's in the AM and 60's in the afternoon.  Should even get to 70's by the weekend.  Great timing.
** DISCLAIMER – Before you start further reading below, I'm going to throw out a disclaimer.  I am writing these up while they are fresh, and sometimes raw in my mind to get everything down.  Some for posterity, some to help my readers figure out if a training camp is for them.  In no way am I being critical of the organizers, coaches or sponsors of the Team Zoot Camp.  If you read along, and you get offended, please keep in mind this is my experience and it's not meant to bash anyone personally.  I've never run a camp, so don't see this as me thinking I could do it better.  Frankly, I'm not sure if that would be something I would ever want to do.  Time will tell. **
In reality, I wasn't really sure what we would get with this camp.  Hard core kill it?  Bunch of uber triathletes?  Tons of running, swimming and biking?  Honestly I was a bit nervous about having enough training to show up at the camp able to do the workouts.
On one side I have been lucky that the runs have been laid back with drill work.  The swim this AM was 3200 in the pool and nothing too wild compared to what I have done on my own or prescribed for athletes.  They did want us to do am IM 200 and ya right… I can only do free…
What really struck me in the AM session was the lack of respect some of the athletes seemed to display towards coach MK.  Not paying attention to her directions.  Mocking some of the drills.  Not really trying.  Talking while she was talking.  Lets be real here… we paid to be here and for crying out loud, she's an Olympian… show some f*cking respect even if you don't want to do the drills.  I estimate 1/3 of the group is here and taking it seriously, 1/3 is here and not taking it seriously and screwing around, and the other 1/3 are here, but blowing off the portion they are not interested in.  It carried on even in the afternoon which I will go over later.
But, 3200 in the pool done.
DAY 1 PM
The afternoon of Day 1 we hit the road for skills in a parking lot.  We worked corning and turning before riding to a cross fit gym for a workout, and then back to Zoot HQ and home before the social event that night.
In total we rode 8 miles… felt like more with traffic and dodging cars and waiting on lights.  In all honesty it's not exactly the best area for cycling.  They have bike lanes all over, but coach MK explained that cops are cracking down on cyclists and there's just too much traffic to really get in a riding flow.  So we rode 3ish miles to the parking lot and 3ish miles to the cross fit place.  I really wish we had more time today on the bike as I have been stuck inside since December on the trainer… but more to come tomorrow.
We worked on cornering and turning for a bit of time in a parking lot.  It's not something I spend much time or thought on.  While good to be able to handle your bike, typically unless you are racing ITU you won't be corning like that.  Good to know how to handle the bike, but I was kind of taken aback.  What really got my goat was the level of continued disrespect for coach MK from some of the group.  Talking, not paying attention, being asses in general (not sure if they intended to be or they are trying to lighten the mood?) constantly while direction was given out.  So much so that MK stopped what she was explaining to give them a verbal lashing like I would my 11, 8 and 3 year old for doing the same thing.  It was kind of embarrassing to witness.  We are adults, act like it.
Another tidbit was on the itinerary it said Ben Hoffman would be at the bike skills with us.  He came to the morning swim, chatted a bit before and after the swim and then took off.  We really didn't that much time with him as I was expecting, but I also realize he's a pro triathlete getting ready to race this weekend and probably has other agendas.  Bummer though as had I known we would not have seen him later I would have waited for some time to chat for a second or at least be a goober and ask for a selfie.
The cross fit style workout was good, for the 12 minutes we really worked out.  Lots of discussion up front about the importance, warm up, etc.  Since I do 2 to 3 strength days a week and they are pretty intense, it wasn't as intense as what I was used to.  Now, with a diverse group you probably do not want to toss in 30ish people into a box gym and have at them for an hour.  We'd be toast for the rest of the week, but it was something I took note of.
Overall I would call it a soft start to the camp.  Day 2 seems to have some volume to it, so hopefully we get some saddle time which is a big reason I am out here.  Open road.  I don't care about intensity, I just want to get riding off the trainer.  Check back for tomorrow's summary.