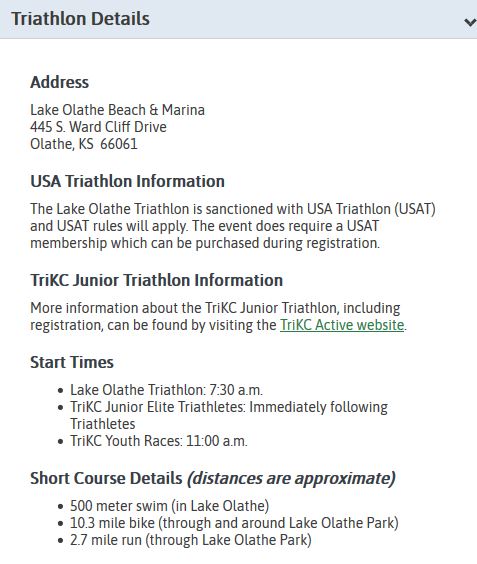 Transition will be set up in the park area with the swim and run all contained in the park.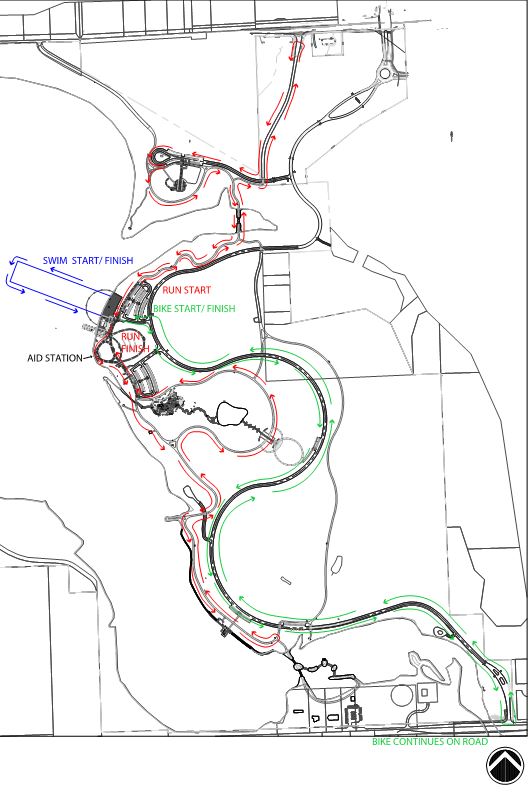 The bike takes you out to Dennis and a pretty straight forward rectangle around the park.  The main focus should be when coming back on 135th, you'll have some pretty steep climbs to test the legs as you come back in, so be ready for some real climbing and don't get caught off guard.
If you have a smart trainer, HERE's the GPX file to upload and ride the course if you are indoors to give you a feel for what you will run into race day.
If you need pointers on how to upload a course, check out some tutorials I made HERE.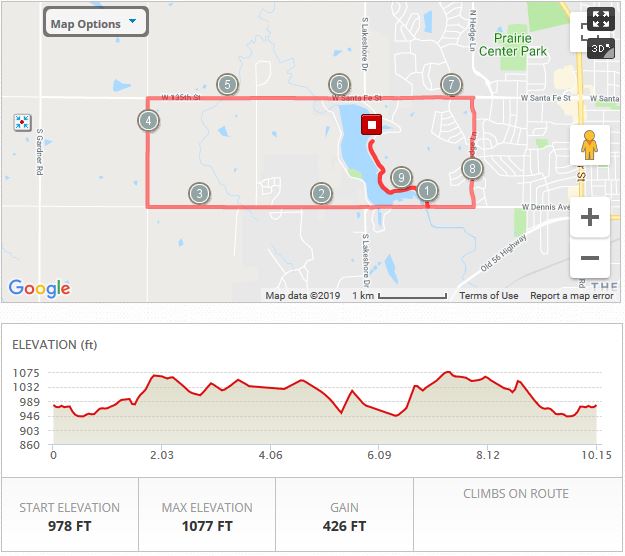 Are you in the know!?  Olathe is putting on a triathlon at Lake Olathe at the newly renovated park area on September 21, 2019.
Registration is open HERE, so check it out and get in before prices go up.
It's set up to be a sprint distance, check out to the left for the details.  I mapped out the course for a look at elevation on the bike and the route to give you all a heads up on what to expect on race day.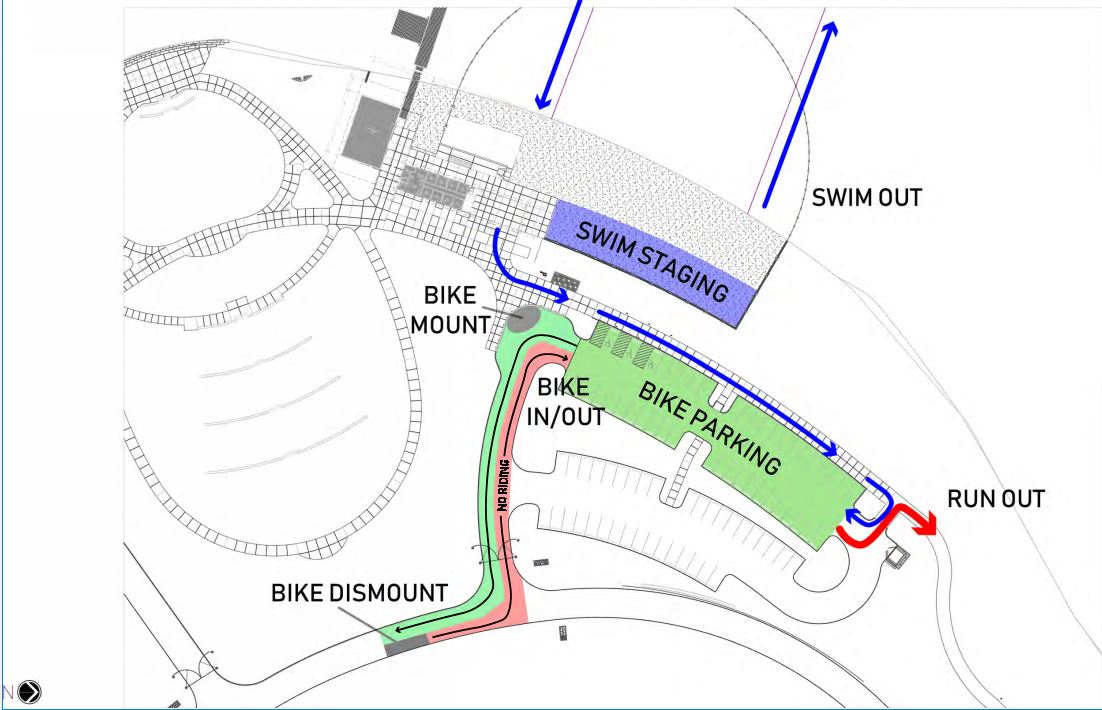 The lake isn't what I would call huge, so waves should not be an issue.  Fairly similar to Shawnee Mission tri swim.  The only issue might be the sun in your eyes as you head back in swimming somewhat east into the sunrise.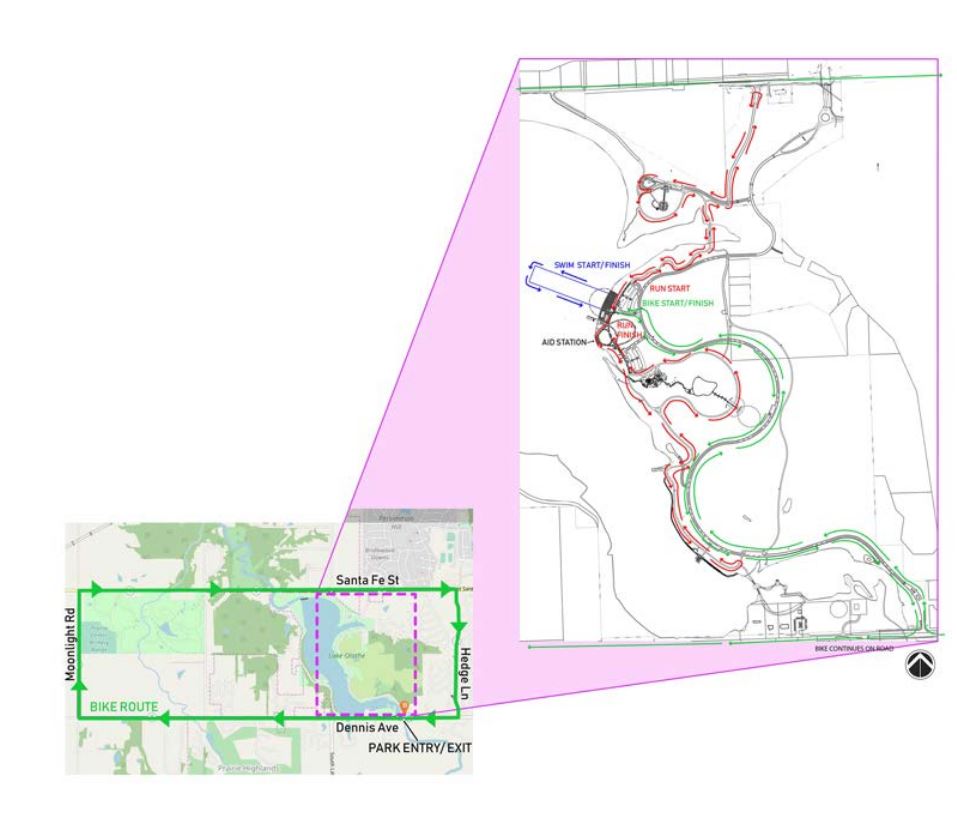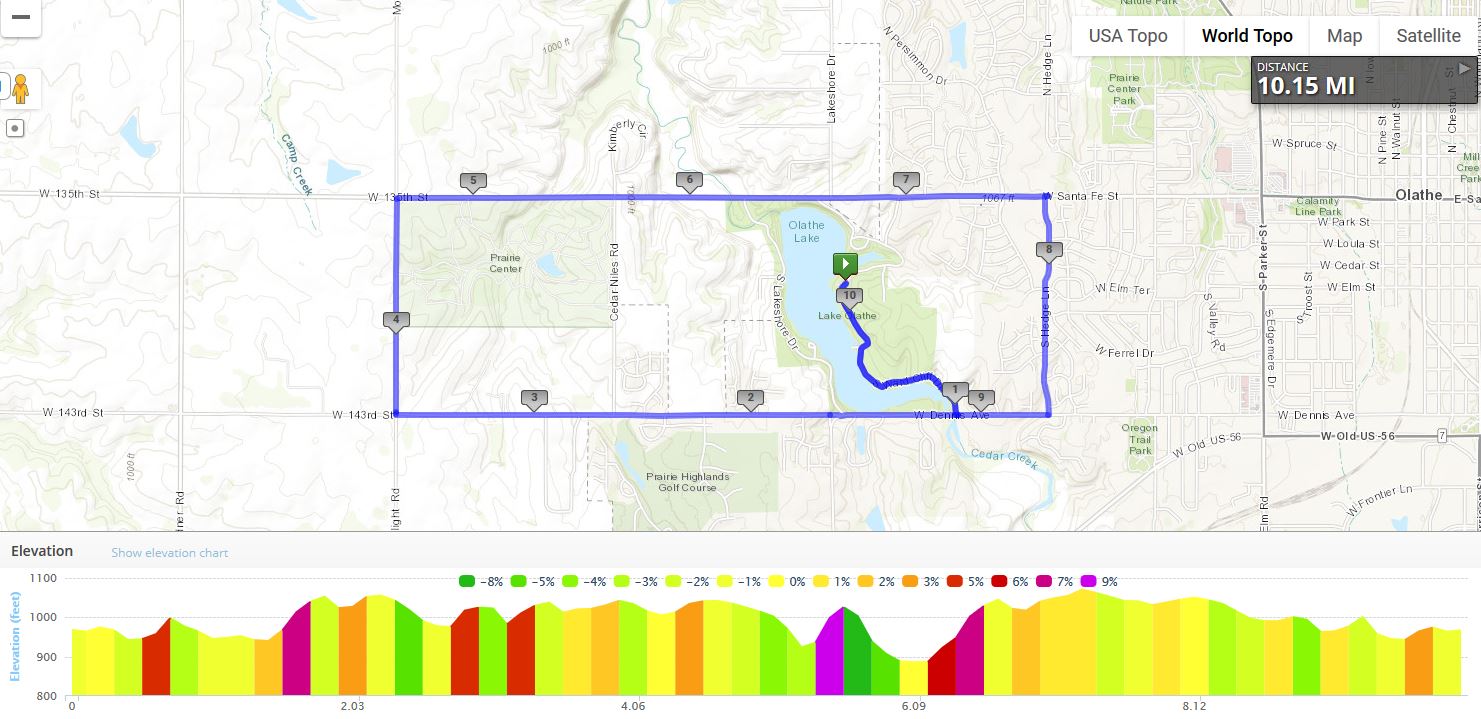 The run is on the paved trail system all contained in the park, so fresh trails should be no problem to end what should be a nice little sprint tri to end the race season in the KC area.