SET THE PACE TRIATHLON
RACE DAY TOOL KIT
$240 value for $35.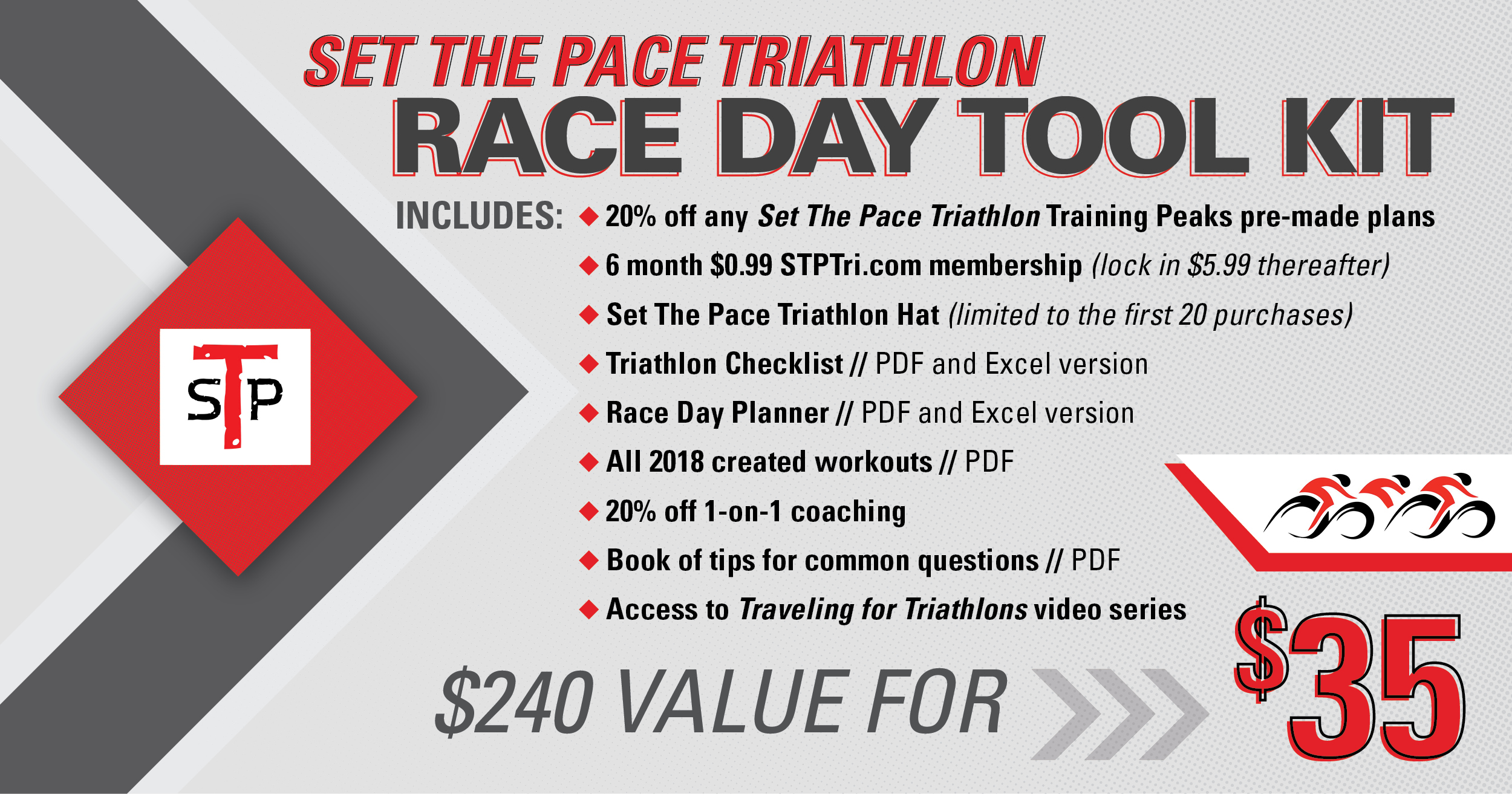 After 15 years training, racing and coaching in endurance events, it's time to start consolidating my knowledge to reach as many people as possible.  I've collected up 10 of the most valuable offerings I have as a coach and put a pretty bow on it. I'm giving you the short cut to go from WTF to Finish line! No Googling, no asking for random advice on Facebook groups and chat forums – cause who knows if the answers you get are any good!


WHAT YOU GET IN THE 2019 RACE DAY TOOL KIT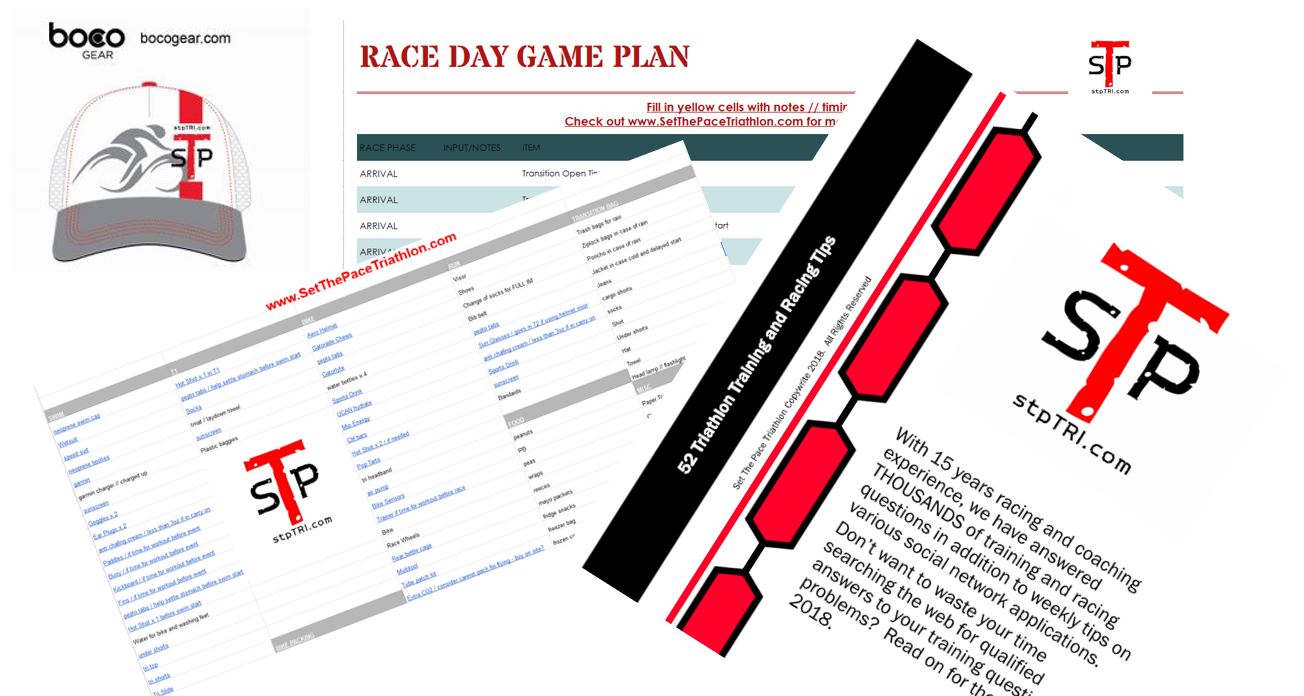 20% off any Set The Pace Triathlon Training Peaks pre-made plans.

Made from actual course experience or planning for past athletes
Not just a copied plan for the distance, takes into account course and conditions to get you race ready!
Set The Pace Triathlon Hat

BOCO Gear
Running tech trucker
VERY QUALITY
Race Day Planner // Excel version

What you need to be scoping out before you start heading to race site
Get your mind right
Reduce anxiety by being proactive
20% off 1-on-1 coaching

If you are ready to go all in, so am I!
Access to Traveling for Triathlons video series

5 video series to take the guessing out of traveling to races
6 month $0.99 www.STPTri.com membership

Lock in $5.99 thereafter
Black Friday, 2019 – 11/29/19 – monthly rate will increase to $7.99 a month
Access to workouts created after 2018 and added weekly
Access to discounts to STP partners and sponsors
Group online live coaching weekly
Course overviews for members – in written and Facebook live
Athlete spotlights
Triathlon Checklist // Excel version

Links to suggested products
Recommended what to bring to each and every race!
PDF of all 2018 created workouts

Swim, bike, run
Strength specifically for endurance athletes
Print off and keep for on the go
Read from your phone
PDF book of 52 tips for common questions

I have answered a lot of questions, so this puts all of my advice from 2018 in one place
Great for long flights and car rides!
Print and take anywhere
Read from your phone and tablet
Advice from 6 time IM, 14 time HIM and 100+ endurance event finisher
Level 1 USAT Triathlon Coach
IRONMAN University Certified Coach