** DISCLAIMER – Before you start further reading below, I'm going to throw out a disclaimer.  I am writing these up while they are fresh, and sometimes raw in my mind to get everything down.  Some for posterity, some to help my readers figure out if a training camp is for them.  In no way am I being critical of the organizers, coaches or sponsors of the Team Zoot Camp.  If you read along, and you get offended, please keep in mind this is my experience and it's not meant to bash anyone personally.  I've never run a camp, so don't see this as me thinking I could do it better.  Frankly, I'm not sure if that would be something I would ever want to do.  Time will tell. **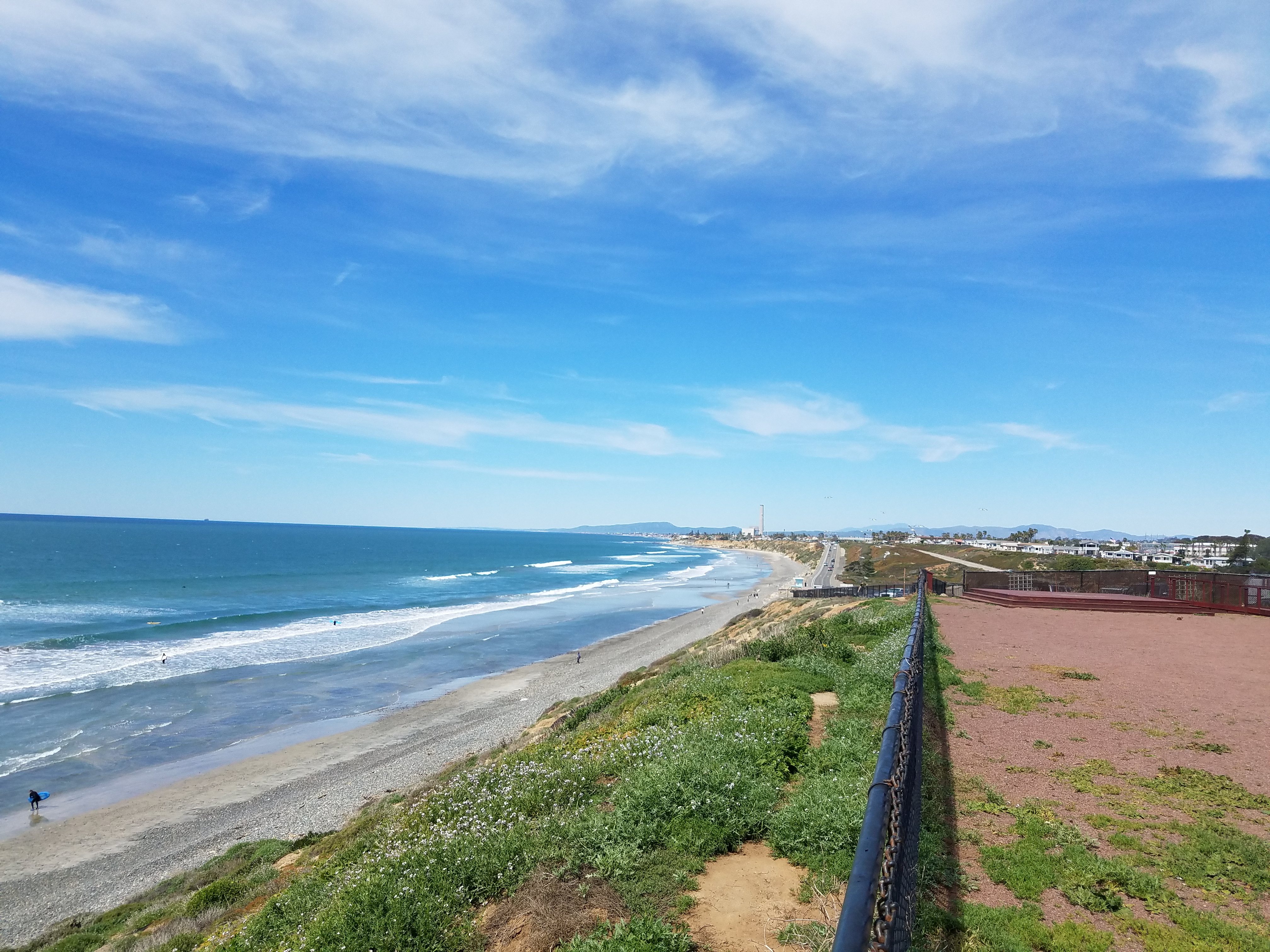 Day 4 has come and gone (technically I guess day 5, but unofficial day 1 was arrival and a short shake out run, which I wasn't going to count… technicality)??  Whatever, it's my blog so we will go with only 4 days.
We jumped on a long run along the coast with a planned fitness session at Cross Fit 760 afterwards.  I had to go back to my AirBNB to pack up and shower to be out by noon, so I opted to skip the fitness session, which I wanted to do, but not be hosed on time.
It's interesting to see the group dwindle down.  Around 1/3 of the original group came out for the long run, which still was a decent group.  BUT, key was the people that had been out of sorts did not come, which changed the dynamic for me to be more fun.
The route was pretty hilly and a nice challenge, and in reality you could run whatever you wanted on your own, but would not have access to the Zoot office if you ran more.  No biggie.
I can't comment on the fitness session as I didn't go, but curious the ratio of explanation vs doing the workout.  Trust me, I see the value of proper form and discussing the why, but as an athlete the impatience kicks in and you just want to get the suffering on.
Overall it's bittersweet.  Ready for a down day, but not ready to leave the uber intense endurance all they day life.  I ate up being immersed in endurance worlds all day and it's hard to mentally go back to the 7am-5pm day job.  I'm also ready to see the family after a couple days away, and not ready to fly to a job site first for Monday and Tuesday and be around contractors that in reality we are not their favorite people.  Just not fun conversations and very stressful.
Personally, I walk away from the camp mixed as I noted in Day 1.  There was a healthy dose of drills, technique and instruction which I knew was on the agenda, but just didn't realize the ratio vs real workout time.
I do appreciate the camp more now on day 4 that we came in for a soft landing on volume and built as we went into the weekend.  If we started with the Saturday ride on Thursday, everyone would have been cooked – at least those of us coming from locations where we are not able to get outside and ride much.  After the Friday ride, Saturday ride and long run on Sunday, I'm ready for some physical down time.  I won't complain (too much) about being strapped to a job site Monday.
As a coach, I learned a few things.  Most was picking up some different drills and ideas for my athletes on things that might help them from a new approach.  There was a lot of affirmation that what I practice as a coach aligns with the bigger fish in the industry.  Sometimes we get on an island and when you get a chance to look at the bigger picture, it gives you perspective and confidence.  Drills.  Technique work.  Functional fitness. Being educated about why you are doing what you are doing.  All those things were hit on during this camp, and while not as sexy as hammering bike rides, it's important.
As far as a "review" of this particular camp, I'll say this.  Also keep in mind this was only for the 2019 Team Zoot athletes, so it wasn't like an athlete off the street could jump in per say.  But, the camp was very organized and ran efficiently.  I think one of the big keys that made this camp run smooth was MK leading the workouts and Robin backing her up, whether that was leading the other groups, sag, sweeper on rides, setting up aid stations… he was EVERYWHERE on all the long rides and runs.  I never felt like we were "on our own out there".  The other aspect was having Zoot involved.  A lot of their staff was on hand to get the behind the scenes admin tied up and have a central base to work out of (their HQ office).  From my perspective it was very seamless.  We never showed up without coaches or a plan of what the day was.  It was set up in such a way that they could subtract if needed, which they did, and never were just standing around like "well that didn't take as long as I thought".  It may have been a cluster F behind the scenes, but from an athlete point of view it looked smooth.
Having MK was crucial for me.  She brought experience and the credentials that this wasn't a creampuff camp or social gathering.  She worked us over when needed and knew what this group was probably lacking as proof I could here athletes saying "I've heard about this but never did it" and "man, I never did that before" with new drills and technique work.  Hopefully a lot of the athletes bring this into their programs, and don't worry, I already incorporate it into my athlete programs.  You're welcome.
Some items I wish might have run maybe a little more smooth, and some is on me for not asking the right questions.  Some of the functional fitness sessions, while good, were a little long in the tooth for the verbal and less for the workout.  Spent a lot of time listening and as an athlete, it's tough to stand around focusing on the lecture and not doing something.  The swims were listed as swims and assessments, and i did hear MK and Robin hand out some advice to various athletes, but not as much single swimmer review as I was expecting.  I know they don't have time to review 40 people, and I know my form is not close to perfect, but I didn't here much input on my stroke and form.  Then again, I didn't ask for any advice either on my form… so you get what you ask for.  That being said, some of the drills definitely exposed some weaknesses and those alone can help in the long run.
One issue was the mix of personalities. There's not much that could be done to weed out the jackass types on paper, so what can you do?  I seriously felt bad for MK and Robin dealing with some of the antics of the athletes.  Not sure if they thought they were being funny or what, but some apples in the bunch came close to spoiling it.  That's probably the gamble you take with a camp like that.  Luckily their participating filtered out as the days went by.
I'll repeat the advice I gave on day two when deciding if a tri camp is for you.
Get course maps and review all of the bike courses and everything they're going to do to (skills work?) and make sure you are ready for potentially difficult rides or very easy rides.
Check out the bike course to see if it's going to be in a congested populated area or if you're going to be on wide open roads with less traffic and plan for it (if you want to take it on).  In hindsight I would have brought my road bike or rented one for this camp.
If I wasn't somewhat ok riding in groups or traffic, some rides would have ended me.  It was stressful for me as it was, but if you are not ready for it, it would not be fun.  Check the maps and know where you will be riding.
Ask for itineraries and theme for the training camp to see if it's going to be more drills oriented and laid-back, if it's going to be volume or be a hammer fast and make sure that aligns with what you want out of it.
Had I not been doing the swim volume I had and have my background that I had to this point the swims would have been a little more difficult.  If you are newer and get thrown in a 50 meter pool and busting out 3000 meters a shot, you might suffer a little.  Make sure to ask what the swims will be like.  Drills?  Volume?  What's the longest distance you will swim at once?
Don't be afraid to reach out and ask questions to the organizers.  If they won't get back to you or can't give you solid answers, that should tell you something.  Not saying anything about this camp as I didn't really ask any questions, but after the experience I might have asked more.